Steve Braker Action Adventure Author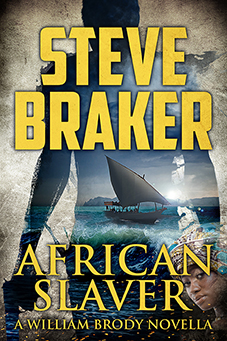 Perfect for the beach, airport lounge, or commuter travel. Give yourself a break and enjoy a good read.
FAST-PACED ACTION THRILLER…
What readers are saying about Steve Braker:
★★★★ A good action-adventure yarn. Lots of action, special forces main character, great support characters, violence
★★★★★A must-read. A suspenseful well-written book
★★★★ Four Starts. Great Story.
I would love to send you this book. Just let me know where to send it.
By signing up to get African Slaver for FREE you will also receive my Bi-monthly Newsletter. Don't worry I won't bombard you with emails. Just interesting stuff and only once every two months or so.
You can easily cancel at any time by just clicking the Unsubscribe Button on any of the Newsletters I send out. Or just drop me a line and I will remove you personally.
Cheers
Steve